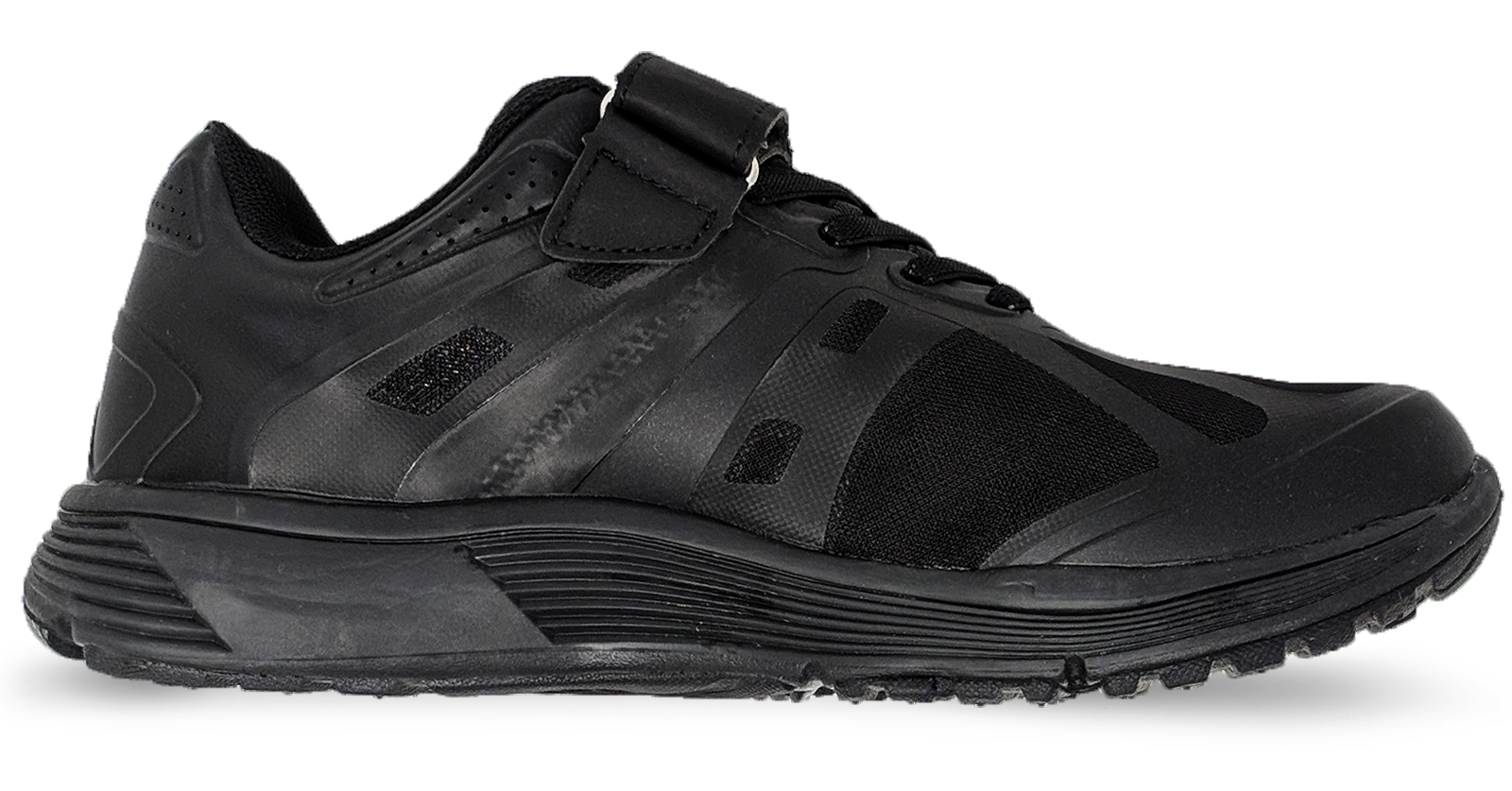 About the Elite
With its mesh and microfiber upper, combined with the velcro strap closure the Elite diabetic shoe is on a level on its own. This lightweight and airy shoe offers plenty of toe wiggle room and the outsole has a composite shank to help prevent foot roll. The Elite has double padding in the heel allowing the shoe to hug the heel more comfortably while preventing it from slipping.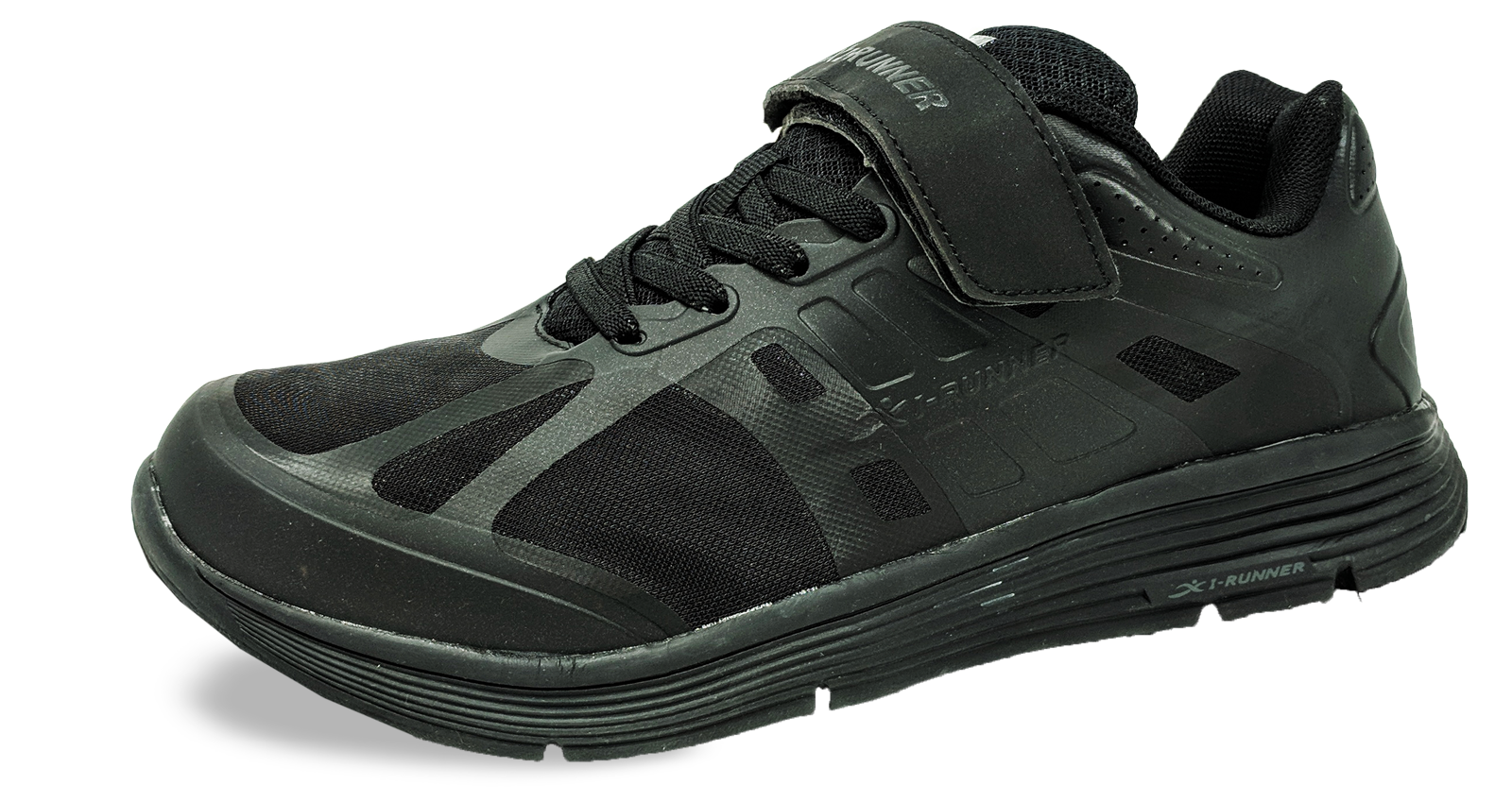 Shoe Features
Extra Depth Shoe
I-Runner shoes are extra depth so that you can use a custom orthotic with them.
Padded Heel
A padded heel helps to protect your heel and achilles. I-Runner shoes have gone as far to add an extra layer of padding.
Microfiber and Mesh Upper
The microfiber and mesh uppers allow for air flow and helps to keep your feet ventilated and dry.
Wide Toe Box
If you suffer from bunions or ball of foot pain, wide toe box shoes can give you the room you need to live in comfort.
Composite Shank
The hard plastic shank runs the length of the shoe helping to alleviate foot roll.
Exceptional Quality
Our customers love the comfort that comes with our shoes and appreciate the durability of I-Runner diabetic shoes.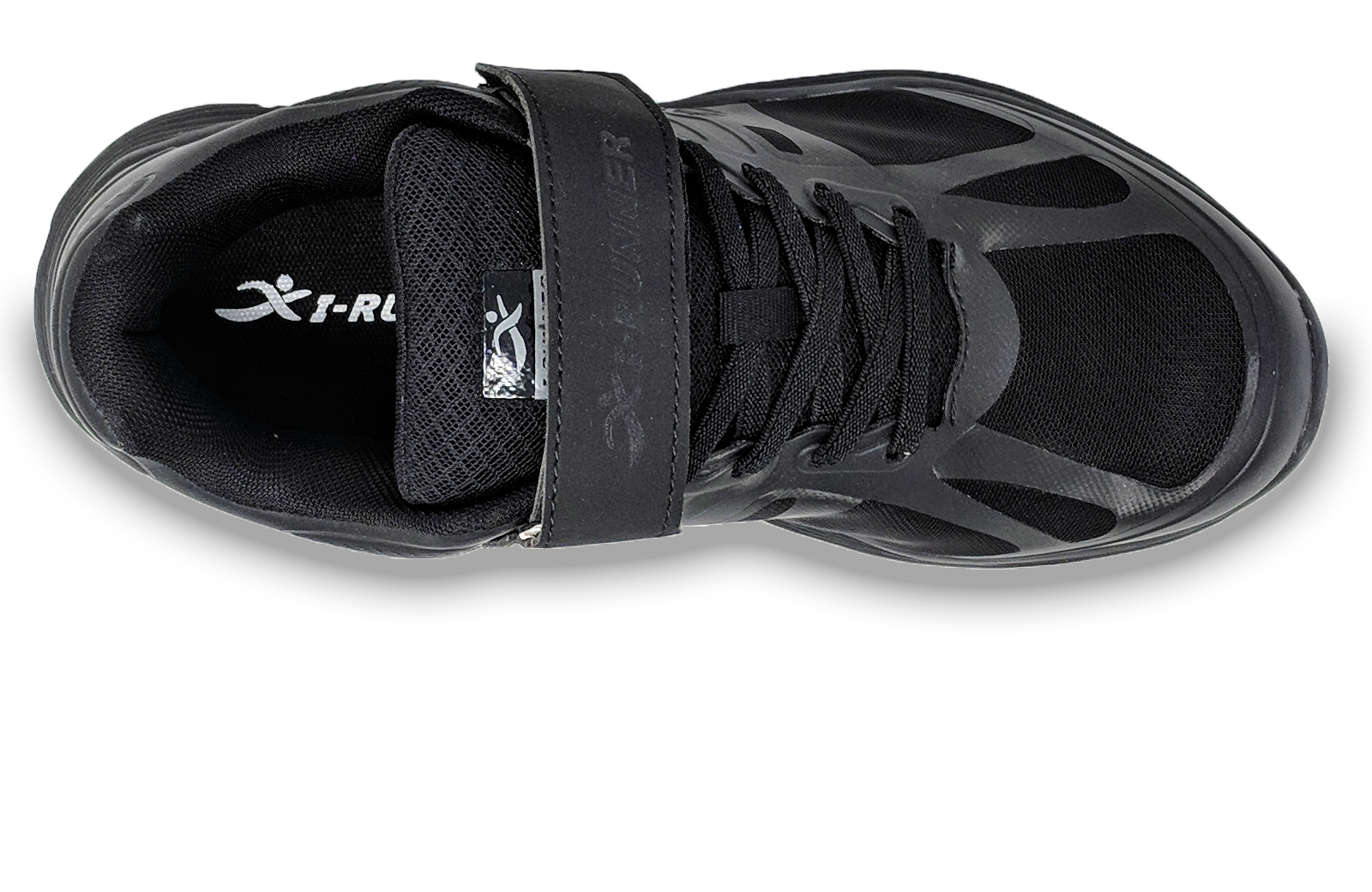 Indicated for foot problems related to:
Diabetes
Hammer Toes
Bunions
Corns
Calluses
Swollen Feet
Plantar Fasciitis

Shoe Specs
Mens Sizes: 5.5 - 12, 13, 14, 15
Womens Sizes: 6 - 12.5, 13.5, 14.5, 15.5
Widths: M, W, XW
Colors: Black
Material: Mesh, Microfiber
Closure: Velcro
HCPCS: A5500
---
You can buy your Elite shoe from your local healthcare provider or you can buy direct from I-Runner via the link below:
Buy Retail