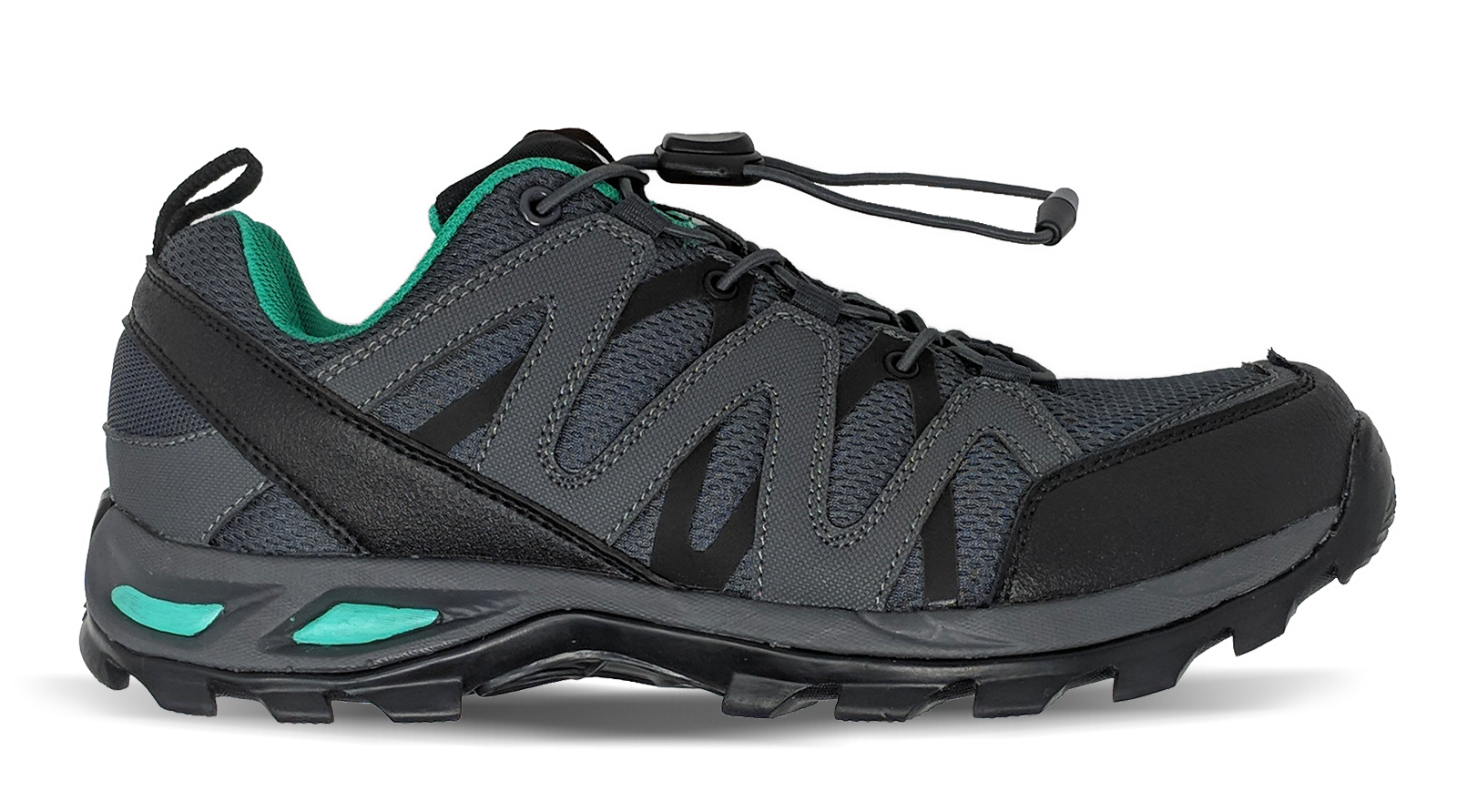 About the Explorer
When your daily walks take you to more off-road locations, the Explorer is a great shoe to wear. This is the perfect choice for the diabetic foot with its extra padding, wide toe box and arch support. I-Runner's Explorer shoe will help prevent blisters and calluses; while the bungee laces make it easy to put on and take off. The aggressive sole allows you to maintain stability when paths become uneven, but provide enough natural gait to be worn daily as well.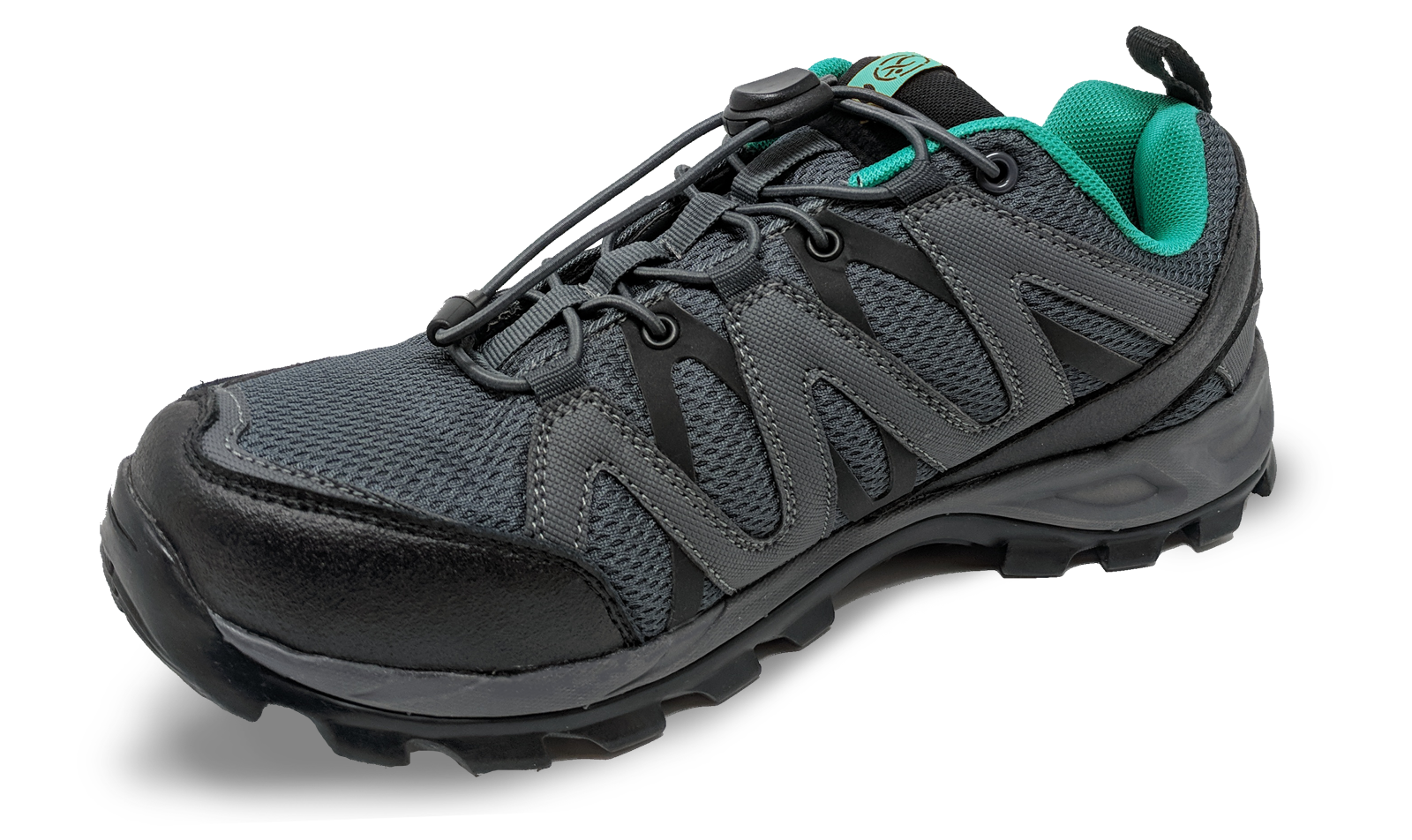 Shoe Features
Extra Depth Shoe
I-Runner shoes are extra depth so that you can use a custom orthotic with them.
Padded Heel
A padded heel helps to protect your heel and achilles. I-Runner shoes have gone as far to add an extra layer of padding.
Leather and Microfiber Upper
The leather and microfiber upper is the perfect mix of protection and comfort, making these the perfect "off-road" shoe.
Wide Toe Box
If you suffer from bunions or ball of foot pain, wide toe box shoes can give you the room you need to live in comfort.
Composite Shank
The hard plastic shank runs the length of the shoe helping to alleviate foot roll.
Exceptional Quality
Our customers love the comfort that comes with our shoes and appreciate the durability of I-Runner diabetic shoes.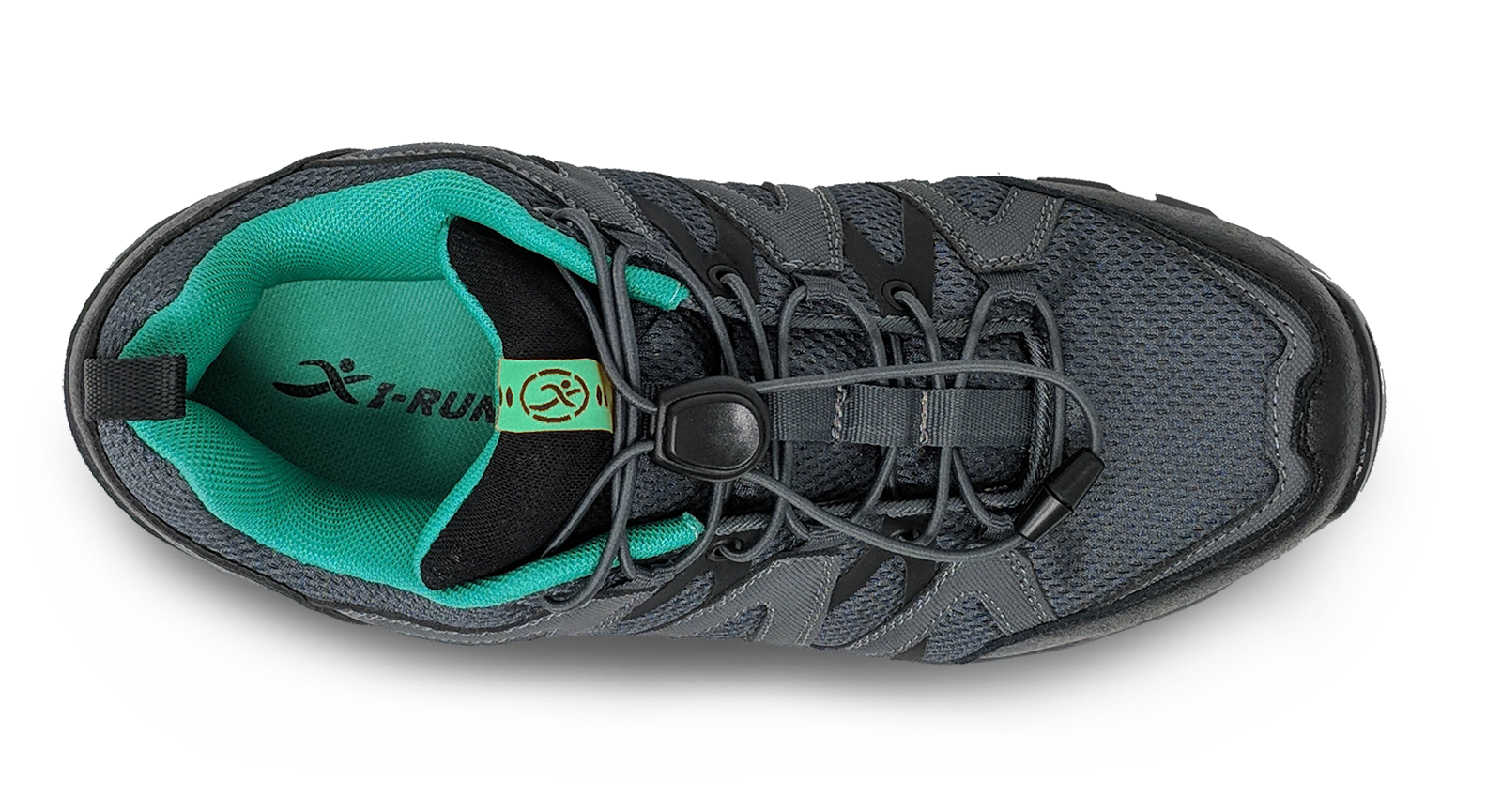 Indicated for foot problems related to:
Diabetes
Hammer Toes
Bunions
Corns
Calluses
Swollen Feet
Plantar Fasciitis
Shoe Specs
Mens Sizes: 5.5 - 12, 13, 14, 15
Womens Sizes: 6 - 12.5, 13.5, 14.5, 15.5
Widths: M, W, XW
Colors: Black, Grey, Teal
Material: Leather, Mesh, Microfiber
Closure: Bungee with lace option
HCPCS: A5500
---
You can buy your Explorer shoe from your local healthcare provider or you can buy direct from I-Runner via the link below:
Buy Retail